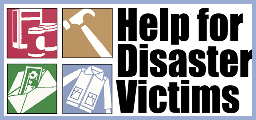 ---
Disaster and Emergency Resources (U.S. Department of Health & Human Services): Prepare, Respond, Recover
Ready.gov - Plan Ahead for Disasters. Prepare for and respond to emergencies including natural and man-made disasters.

Disasters and Emergencies – Stay Informed (Ready.gov). Know what disasters and hazards could affect your area, how to get emergency alerts, and where you would go if you and your family need to evacuate. Make sure your family has a plan and practices it often.

Campus Ready (Dept. of Homeland Security): Colleges and universities are encouraged to review, update and exercise their emergency plans several times per year.
---